As you may already know, this is my last day in BiNAREE. I want to thank everyone who welcome me in this epic adventure.
First thing first, thank you KK and Jade who hired me. I got the opportunity to get unique experience in this international company that craft video games for mobile game industry. I was able to work directly with all of you, not only with an IT department. That is why I love video games: It involves strong pillars like Art to amaze our eyes, design to make our brains feel smart, marketting to let us continue by awaring gamers and obviously tech to make it true. It was the first time that I was able to interact directly with all of these departments, I learned a lot.
Thank you Ashley, it was great to see your animations giving life to zombies and characters. As well it was a pleasure to have our GOT talks!
Eunji, I enjoyed integrate few of your fancy work in the game. I can't wait to kick asses together on Overwatch again.
Hyunghwoo, I spent good time to watch at your screen sometimes when you were modeling new characters, it was nice to have company to talk with during trips in subway.
Jinhee, even if we did not chat that much, we had great meal together.
Yeonjung and jongwook, our cigarettes breaks was a good help for me to practice Korean, I will miss it.
Youngmin and Jeremy, really good moments at the bar, I wish you good continuation with Mayhem.
Sunghoon, it was interesting to display or trigger all these visuals things.
From your ideas, Daegon and Kyunghwa, to the game. All these dialogues teached me a lot about the game conception and this strong relation between the game rulers and the tech side that apply these rules.
Kyunghun, great breaks and lot of time spent together on sound effects, it was cool!
Thank you a lot Joel for all the tasks you gave me. Each tasks completed was something new that I learned. It was a premiere for me to work on IOC architecture for a game project and I loved it. There is so much more that I still have to learn.
Gwanhyeong, my desk neighboor, well done for all this massive UI you've integrated! Thank you for explaining me some Korean vocabulary when I needed.
Sewon, I was able to play with the tools you gave me in the project, it worked fine, it was good to accompany you to the station.
Andy and Annie, it was good experience to be able to communicate with a server I did not build. It requires, like with design, lot of dialogues.
Nikita, Street-Fighter master, I look forward to play with you on Blazblue or Guilty Gear.
Brice, aaaaaaaahm well, sorry, we did not met for long. ;.;
Salla, cheese prophete and bug seeker, really funny moment to exchange some gif (not only related to raccoons) and music.
Rachel, well, your department is more obscure for me, but I know that your work will lead the players to the company games.
Victoria, thank to you I was able to stay awake with sugar and caffein in my veins. You were also a great help for documents.
Jade, you were my first contact with BiNAREE. You were a great support and you followed me well to let me integrate this unique international family.
With your philosophy you gathered awesome people. You teached me a lot and this teaching will be usefull when my turn will come. Thank you very much KK.
All of you are a source of inspiration, you shared your experience and knowledge that will help me to achieve my dreams and start a new journey in this industry.
Thank you again, I will miss you. I will be honored to get news, so, do not hesitate to add me on facebook, twitter or kakao (id: loupnux).
email: aymeric@gir.ovh
phone: +8210 2084 785
(I love beer and food, just saying).
Au revoir, I wish success for Pale Lands and for all the upcoming projects~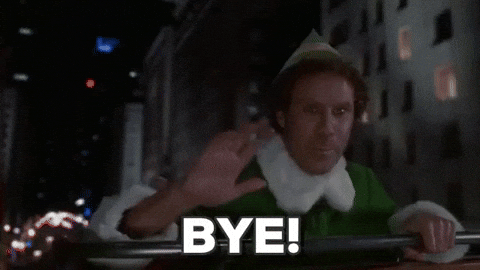 TIME FOR VACATIONS